Why invest in Eva?
Beyond programmatic, Eva is ai driven digital media buying, with a contextual and predictive understanding of each consumer. Eva continually learns and acts autonomously, eliminating human ad fraud, lag, and error to produce unmatched digital advertising optimization and results.
5 digital media buying problems
Eva has solved.
01
Transparency
Eva simultaneously runs over 10,000 campaigns for advertisers with highly diverse goals delivering reports down to granular details, as well as custom reports. Every dollar of ad spend is 100% viewable and trackable.
02
Ad fraud
Eva's Fraud Fence algorithm and logic prevents ad fraud, potentially saving advertisers more than a quarter of their budget.
03
Brand safety
Eva's Fraud Fence also protects brands from improper placement of ads.
04
Optimization
Eva responds to bid requests within 100 milliseconds, while handling 300,000 bid requests a second. She is continuously and autonomously optimizing, removing the danger of human lag on underperforming campaigns to deliver superior return on ad spend.
05
Audience commoditization vs. precision targeting
Eva incorporates clients' first-party data and matches audience to third-party data sources. This combined with Eva AI's deeper contextual and therefore predictive understanding of each consumer is an unbeatable combination.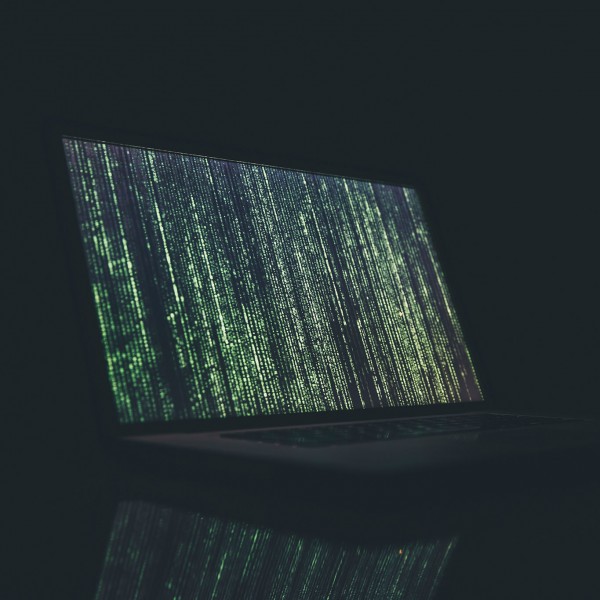 Eva handles 300,000 ad bid requests a second, responding to each bid in 100 milliseconds. She's not human.
There are tens of billions of daily trades across all global advertising exchanges. If your DSP provider isn't as fast as Eva, you're losing money on your ad spend.
Eva is a differentiated solution that's simple, powerful, scalable, and extensible across geographies, industry verticals and the search, display, mobile, social, video/CTV, and in game digital advertising channels.
Eva responds to each bid request within 100 milliseconds. She currently handles 300,000 bid requests a second. And for the geeks out there, we build user profile matrix trees to feed Eva real-time data. Eva is completely dockerized and is horizontally scaleable. Our infrastructure supports over 25,000 CPU cores in eight data centers and houses 15 petabytes of data.
Learn more >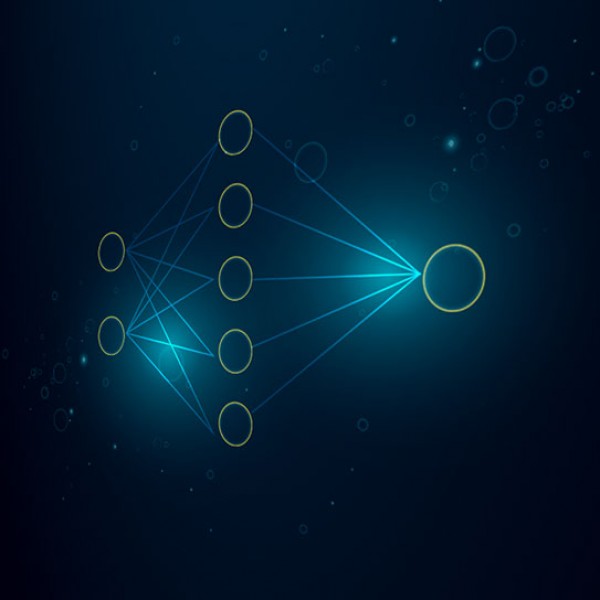 Eva's Artificial Neural Network. She doesn't just think, she feels.
"Eva is a custom built Artificial Neural Network, ANN for short. This ANN not only lets Eva think, but feel. She incorporates billions of pieces of information about individuals including context that affects them. This combined evaluation then influences the type of ads Eva determines will convert for each particular person."
— David Boulette,
Founder, Chief Science Officer
Learn more >
Why now?
Advertisers are demanding it.
"The benefits AI can bring cannot be overstated; enhancing advertising platforms' ability to efficiently target the correct audience and detect fraudulent advertising activities."
Advantages over competitors.
A.N.N.
Eva uses an Artificial Neural Network (ANN), not just machine learning. Eva also uses context and emotion to increase return on ad spend.
Omnichannel DSP
Eva covers search, display, video/CTV, mobile, native, audio, and in-game advertising, while many competitors only do display.
AI platform
Eva is an AI platform custom built from the ground up, not a feature added to a legacy platform like our competitors.
Premium inventory
Eva has 20,000+ high-quality direct publishers not just network traffic like many competitors.
Fraud Fence
Eva's Fraud Fence eliminates ad fraud and ensures brand safety. Competitors do not have a similar offering.
Up to 40% ROAS
More efficient and less expensive than competitors with a return on ad spend up to 40% higher than our closest competitor.
Eva conceived 2015,
Los Angeles, California.
Now in 192 countries.
192
Countries the Eva platform covers
70
Clients are Advertising Age's top 100 national advertisers
20

k+

Vertical publishing partners
100

%

Partnerships with top publishers: Facebook, Google & Amazon
10

k+

Local agency clients in US
5

k+

National agency clients in US
40
Brand clients are Fortune 100 companies
29

b+

Processing 29 billion US searches per month
11

b+

Processing 11 billion local searches per month
100

m+

Number of display impressions per day
90

m+

Opt-in emails delivered daily
98

%

Reach through retargeting across the web
By fully exploiting Eva's superior AI today, we are already where competitive DSPs are aiming to be tomorrow.
TAM
2019 global market size
$333.25 billion
SAM
Assuming only US market size
$129.34 billion
SOM
1% of US market size
$1.29 billion
Subscribe to our newsletter
The credentials of the computer scientists, marketers, and business specialists that created and continue to build Eva.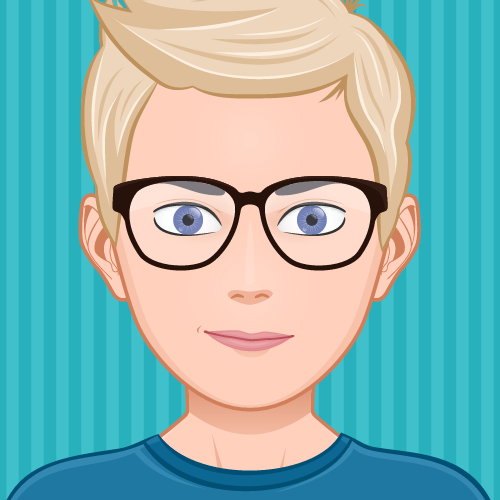 David Boulette
Founder, Chief Science Officer, Director
Read more >
David Boulette
Founder, Chief Science Officer, Director
David has a lifetime software obsession and over 20-years experience in software development. As Eva's CEO and Chief Science Officer David has led the company to service the likes of Fortune 100 companies managing 100 million display impressions every day across the 192 countries Eva now reaches. In October 2021 David brought Eva public with the purpose to end human ad fraud, lag, and error in the $333 billion digital media buying industry.
David graduated from University of Waterloo, Canada's premier technology institute, with a BSc Computer Science. He quickly found himself immersed in the corporate tech world, developing mobile applications for RIM Blackberry located in Waterloo. While in Canada's version of Silicon Valley, he then went to ATS Automation where he developed a global MRP system that ran at multiple plants around the world connected real-time using web services which resulted in reducing late shipments by 40%.
David then moved on to LiveHive Systems where he led a team of developers creating the NanoGaming and TVClickr platforms — real-time two screen interactive software systems allowing users to play along as they watch their favorite sports. TVClickr attracted Nascar, ESPN, Global TV, CNN, The Score, CBC, NHL, MLSE, NBC Beijing Olympics, and NBA, to name a few. While at LiveHive he further developed Nanolytics — a framework that tracks user interactions within TVClickr.
Seeking another challenge after delivering success, David went to RhythmOne PLC as Principal Software Engineer leading a team developing revenue aggregator systems, real-time data reporting from thousands of high-volume websites, payroll systems, and a digital advertising platform that made thousands of traffic purchases per second.
Next he became CTO at Bigdnet where David led a team building a demand side platform (DSP) from the ground up. A system that was horizontally scalable with each node capable of handling 15,000 queries per second. 500 mobile applications developed in-house were Integrated into the DSP. As the driving force, he bootstrapped the company from zero to $6 million yearly revenue in 3 years with no initial outside funding. Clients included many fortune 500 companies such as Toyota, P&G, and Gatorade.
David was then recruited to Boston Consulting Group Digital Ventures in California, as Venture CTO, where he led a team of engineers to build out Minimal Viable Products (MVP) products for corporate clients looking to go to market with never-before-released Internet Of Things (IOT) solutions.
A seasoned executive, David gained an expertise in every important software language including NoSQL. He's an Ai pioneer. A natural born innovator. All of this combined with his background in developing advertising technology led naturally to developing the Eva Ai driven digital media platform.
Close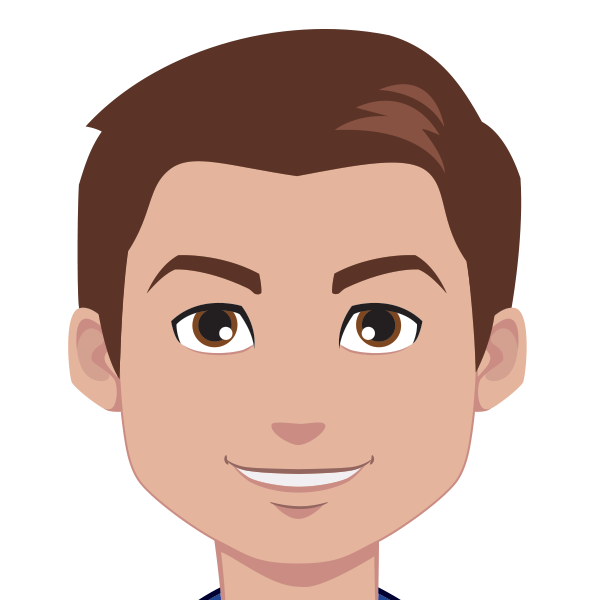 Extensive expertise in Operations and Business Development throughout a variety of Public, Government and Private sectors.
Focus on operational efficiency and excellence along with customer relations, sales and acquisitions.
Substantial experience with tech start-ups, Fortune 500 and manufacturing facilities.
Experienced in launching IPO's in the media and digital marketing space.
Close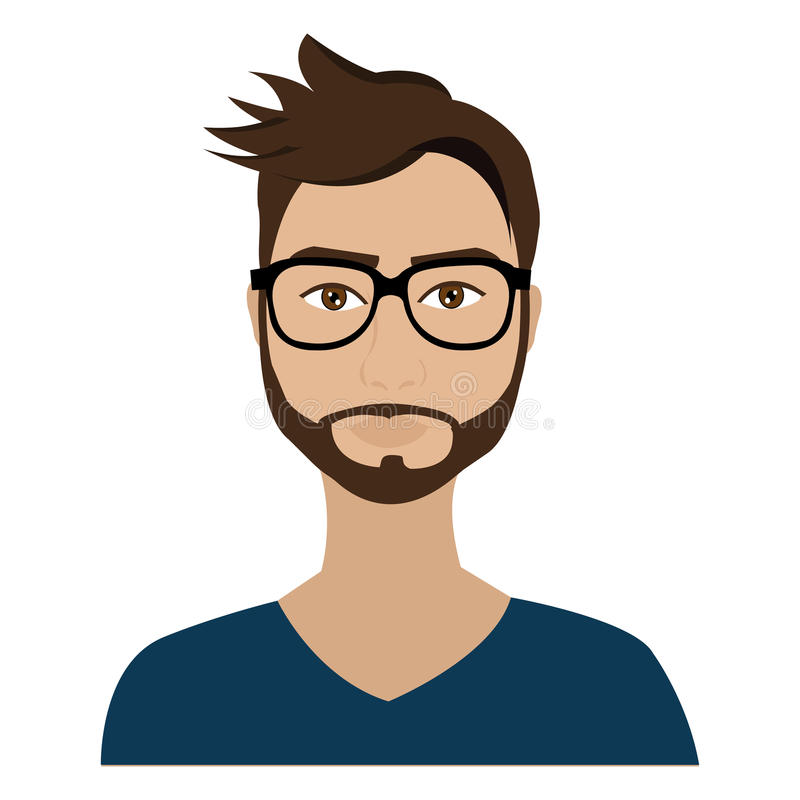 Phil Aspin
Independent Director
'C' level business development strategist with substantial experience in winning and managing business at the executive level.
Deep understanding of online media across search, shopping, display, native, social, and related business models.
Worked for NASDAQ listed ValueClick Inc., building the partnership division for PriceRunner, one of the EU's largest price comparison engines.
Founder of 2 successful online media companies, Click.net and Adflare.
Close
6 reasons to invest in Eva.
01
Eva is unique and differentiated
Eva AI solves critical problems and creates new opportunities within the digital media space. With smarter Artificial Intelligence, Eva is evolving digital media with a deeper contextual and therefore predictive understanding of each consumer. This along with the ability to incorporate first party data and automated decision making puts Eva ahead of the curve where 75% of competitive DSPs are aiming to be by 2023.
02
Eva is not a startup
The company has been in revenue since 2015. We've secured partnerships with the big 3 publishers — Google, Facebook, and Amazon — as well as over 20,000 vertical publishers, all together covering 192 countries. We have 40 of Fortune's top 100 companies, 70 of Advertising Age's 100 leading national advertisers, and 10,000 local as well as 5,000 national ad agencies as customers. With a 98% reach through retargeting across the web, 100 million display impressions per day, and processing over 11 billion local searches per month, Eva is already a competitive threat and disruptor to the category.
03
Eva solves ad fraud
Advertisers will lose $42 billion to ad fraud in 2019. A 21% increase over the previous year. This is predicted to rise to $100 billion by 2023.³ Eva's proprietary Fraud Fence algorithm and logic prevents ad fraud, potentially saving advertisers more than a quarter of their budget and buy.
04
AI valuations are higher
Unlike the competition, Eva is positioned as a superior AI-driven DSP. VCs plowed a record $9.3 billion into AI startups last year with funding of AI companies soaring 72%, hitting a record according to a new report from PwC and CB Insights. According to Gartner, global AI derived business value will reach nearly $3.9 trillion by 2022. Clearly, AI is leading the pack in tech investment and valuation.
05
A stellar team
The computer scientists, marketers, and business specialists that created Eva and founded the company, continue to improve the technology and are fully committed to growing the company exponentially.
06
Eva delivers superior ROI
Given the above, Eva anticipates up to 40% better performance at more competitive rates versus competition.
Forward looking statements and legal disclaimers
This presentation contains forward-looking statements which may constitute "forward-looking statements" within the meaning of the Securities Act of 1933 and the Securities Exchange Act of 1934, as amended by the Private Securities Litigation Reform Act of 1995. The forward-looking statements involve known and unknown risks, uncertainties and other factors which may cause our actual results, performance or achievements to be materially different from any future results, performances or achievements expressed or implied by the forward-looking statements.
Forward-looking statements include statements about: our estimates of product sales, future costs and expenses, revenue and profitability; trends affecting marketing and advertising spends; trends affecting our financial condition and results of operations; our ability to attract and retain customers or achieve our targeted customer capacity; the availability anwwd terms of capital financing; our ability to deliver our products and/or services on schedule; development of new product initiatives to enhance our brand; industry trends and the competitive environment; the impact of losing one or more senior executive and/or failing to attract additional key personnel; and other factors referenced in this document. In some cases, you can identify forward-looking statements by terms such as "anticipates," "believes," "could," "estimates," "expects," "intends," "may," "plans," "potential," "predicts," "projects," "should," "will," "would," and similar expressions intended to identify forward-looking statements. Forward-looking statements reflect our current views with respect to future events are based on assumptions and are subject to risks and uncertainties. Given these uncertainties, you should not place undue reliance on these forward-looking statements.
Also, forward-looking statements represent our estimates and assumptions only as of the date of this document. You should read this document and the documents that we reference completely and with the understanding that our actual future results may be materially different from what we expect. Additional factors that may cause actual results to differ from those anticipated are discussed throughout the Company's SEC Form S1 filed December 2019, with the Securities and Exchange Commission and should be reviewed and considered carefully as well as the Company's other reports filed with the United States Securities and Exchange Commission and are available at http://www.sec.gov/ as well as the Company's web site at www.eva.live. You are cautioned not to place undue reliance on these forward-looking statements, which speak only as of the date of this presentation. All forward-looking statements are qualified in their entirety by this cautionary statement. The Company undertakes no obligation to update or revise forward-looking statements to reflect changed assumptions, the occurrence of unanticipated events or changes to future operating results. No securities regulatory authority has expressed an opinion about Eva's securities and it is an offense to claim otherwise. This document does not constitute a public offering of Eva Media Corp. securities. Last updated December 16, 2019.