01
Platform
Eva AI is based on an Artificial Neural Network that's simple, powerful, scalable, and extensible across geographies, industry verticals, and the display, mobile, social, video/CTV, and gaming advertising channels.
Learn more >
02
Advertisers
Eva makes ad buying more truthful, transparent, and trusted using AI to deliver superior return on ad spend by better understanding consumer data, and eliminating ad fraud, not to mention human lag and error.
Learn more >
03
Publishers
Publishers with high quality content traffic who are looking to monetize it to generate better revenue will fall in love with Eva. She offers the highest CPM rates, how's that for starting a relationship?
Learn more >
04
Investors
Eva AI solves critical problems and creates new opportunities in the $333 billion digital media space. Global AI derived business value will reach nearly $3.9 trillion by 2022, leading the tech pack in valuation.
Learn more >
Ad fraud is a thing of the past.
Introducing
Fraud Fence.
Advertisers lost $42 billion to ad fraud last year. Worse, according to Juniper Research, ad fraud will rise to $100 billion by 2023. Eva's proprietary fraud fence algorithm and logic stops fraud dead in its tracks.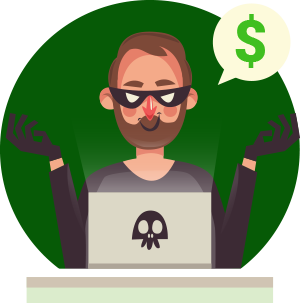 Eva doesn't just think, she feels. No, really.
Eva AI has a deeper contextual, emotional, and therefore predictive understanding of individuals. Not just demographic herds. This allows her to confidently predict whether you'll click the following link or not.
Eva partners




Media buying is changing rapidly for the better. Why not stay up on the news?